ARISUGAWA PARK
有栖川宮記念公園
A novel set in Tokyo. Posted as a serial at
EnduranceWriter
.
By ​Damon Shulenberger
​This site collects the "cloud novel" Arisugawa Park, a newly edited section of which is going live every few days. Refresh your memory, get caught up on the action––peruse the ongoing
Chapter One 1
(Preface - 1.9) and
Chapter One 2
(1.10 - 1.18) and
Chapter One 3
(1.19- ).
Why post online? To develop a hardcore coterie of readers who understand what I am trying for as an artist. (I am aiming to be known, at the end of this project, as one of America's top unpaid authors). Setting up a springboard for next creation (Cowachunga, EVEN) and for the Fabric sustainability/travel platform.
Also, I believe that Ari Park works well as a serial. It is a complex novel, there is a lot for the intrepid reader to sift through, digest, while waiting for the next episode.
I encourage readers to check out my writing at
EnduranceWriter
, which extends beyond Ari Park to include poetry, essays, photos, drawings, socio-polotico musings, and
tribal flute
recordings.*
CHECK IT OUT: Now in the process of putting up the "tribal flute deluxe" album Fabric - Chasing Sun on Youtube.
#endurancewriter #AriPark
* A couple words about the novel––complex, multi-layered, a thriller, Ari Park reflects my experience living and teaching in Japan. I began it in 2005 while still in Tokyo, under the spell of Kerouac's writing in... (you will not find any direct link between my style and that of other writers, safe to say). It continued in Hawaii, Monterey, DC, Mexico, and the Philippines over the years. A touchstone, an opportunity to revisit past experience––with a title and structure so obtuse no one would possibly buy it.
Despite self-made obstacles and a book industry in decline, the book did win the respected annual Book Passage Mystery Writers' Scholarship award and gained
Kimberley Cameron
as an agent. After more than a dozen passes by editors at the kinds of imprints I would want to be associated with (if at all) I decided to put the whole traditional pub thing in deep freeze, go for broke.
Note: I am editing Ari Park extensively as I go... I believe it rewards repeat readings even by those who have read it before. This time I am going it alone––every revision, addition, and cryptical envelopment is my own.
​Damon D. Dawson of Bandito College™
Powered by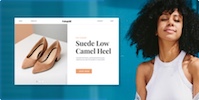 Create your own unique website with customizable templates.